In addition to full-service pet grooming, E.M. Dodger's also offers a self-service pet bathing option. Our self-service bathing facility features state of the art equipment and a private bathing stall. We can accommodate all sizes of pet from a chihuahua or kitten to a 200 LB Great Dane. Our bathing stall and equipment are cleaned and disinfected after each bath.
Self-Service Bathing Advantages
No bending over and straining your back/knees
Your bathroom/home stays clean
We clean up your mess
Everything you need is provided
Use of the bathing room is by appointment only. Please call our store and our helpful staff will book an appointment that works for you.  Call (804) 589-2911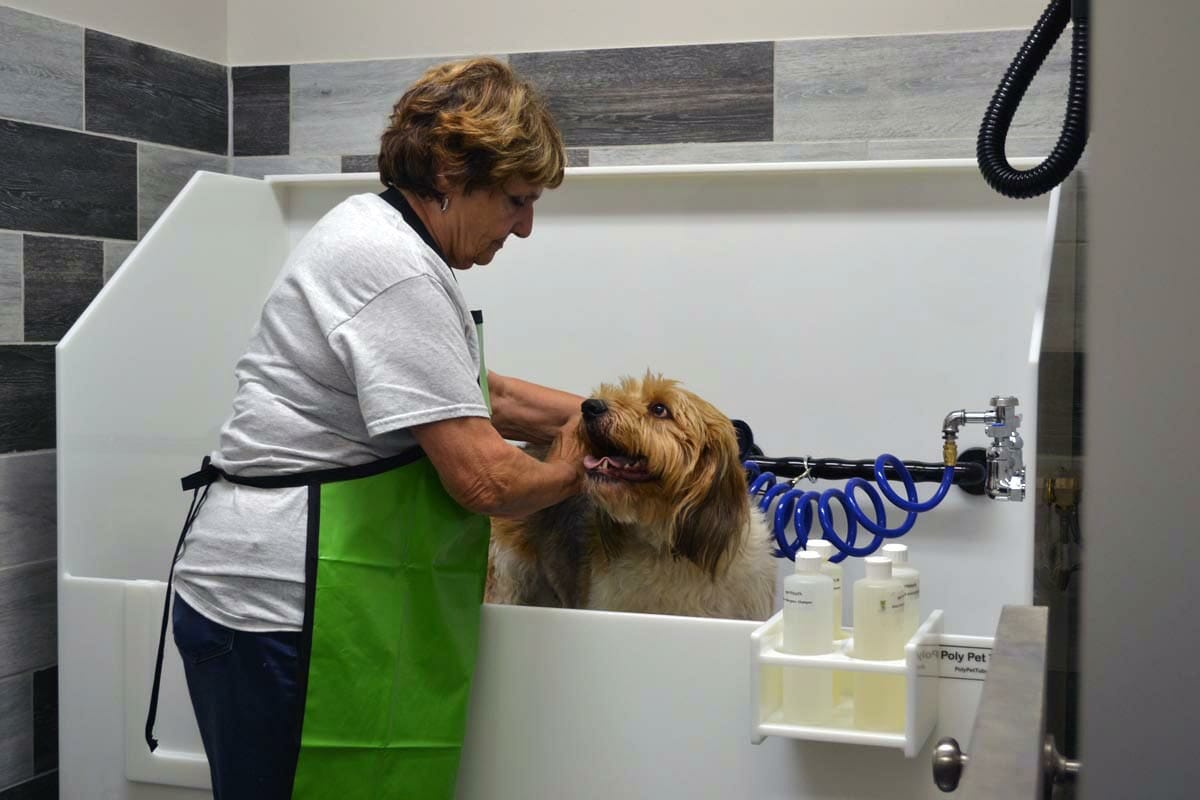 Pricing
Dogs/Cats under 25 LB $10
Dogs 25 LB and over $14
Provided for use with each bath
Choice of 4 high quality shampoos
Ear Wipes
Eye Wipes
Zoom Groom scrubber/brush
Blow Dryer
Clean towels
Ramp
Aprons
Self-Service Bathing Hours
Our self-service pet bathing facility is open while our retail store is open. If you are planning to visit us late in the day, please check our closing times. Our last self-service bath must begin 1 hour before the store's closing time on the day of service. Feel free to call in advance if you have any questions!
Monday – Saturday
10 AM – 7 PM
Sunday
10 AM – 5 PM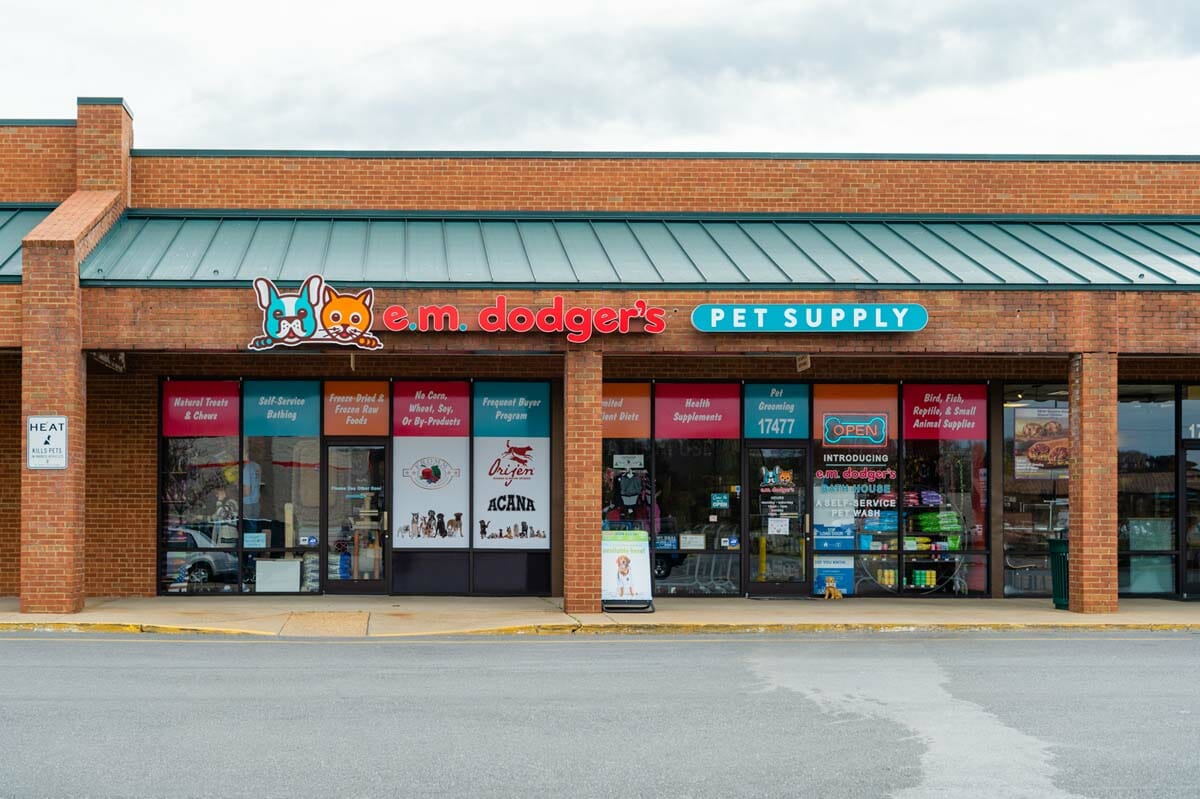 Located In Ruther Glen, VA
E.M. Dodger's Pet Supply & Bath House is located in the Shops at Ladysmith (Food Lion shopping center) in Ruther Glen, VA. We are open 7 days a week and we look forward to serving you!
E.M. Dodger's Pet Supply & Bath House
17477 Jefferson Davis Hwy
Ruther Glen, VA 22546
(804) 589-2911
E.M. Dodger's Pet Supply & Bath House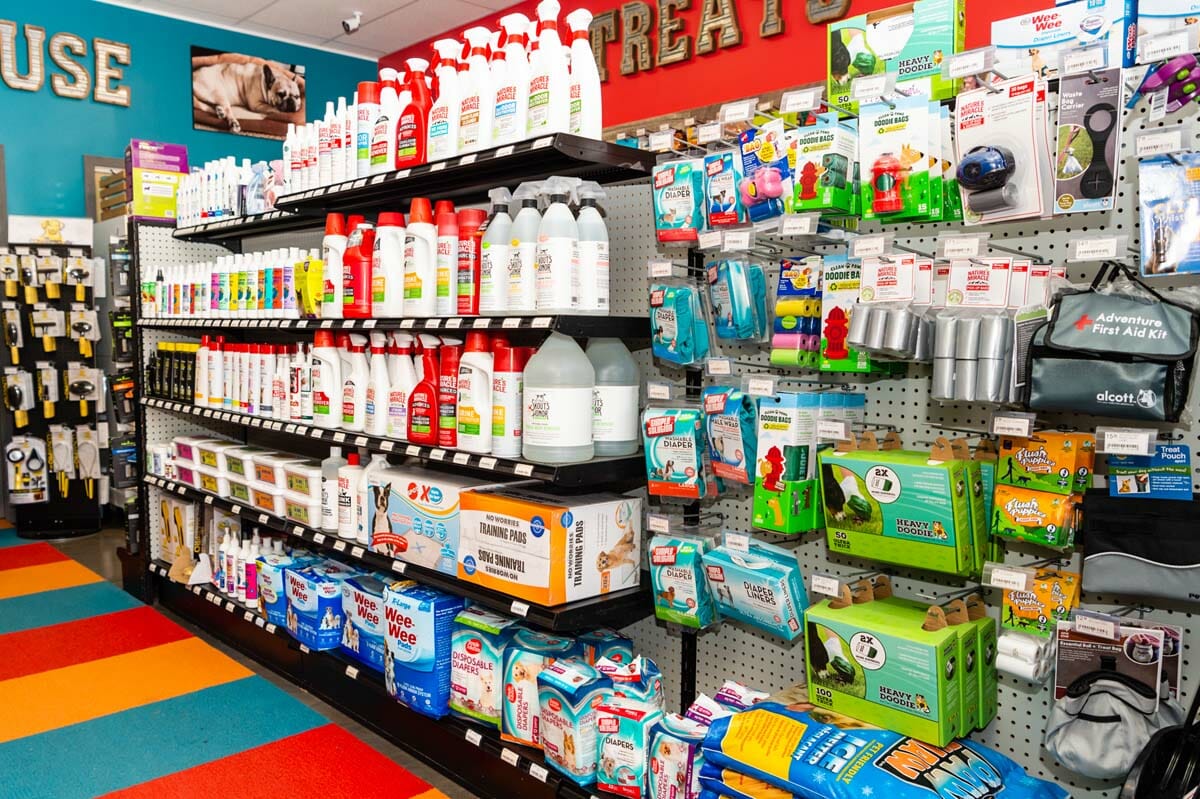 Looking For More?
E.M. Dodger's carries a full line of pet supplies from brands you and your pets love. Looking for something specific? Call us or stop by our store and we'll help you get exactly what you need!