E.M. Dodger's carries a wide range of top brands for dogs, cats, birds, fish, reptiles, and small animals. We believe our offerings represent the best pet products available.
Everything that E.M. Dodger's sells has been carefully selected following research and personal trials. We stay current on changing product trends, new innovations, and product recalls so that our customers don't have to. Our holistic approach to your pet's well-being encompasses diet, supplements, exercise, play, and grooming. The dog and cat foods we sell contain a wide variety of high quality meats paired with whole grains, vegetables, fruits, and vitamins/minerals. Our foods are all made in the USA and Canada, and they never contain ingredients from China or cheap fillers like corn, wheat, soy, or by-products.
We know that you have countless options when it comes to food and supplies for your pets. We also know that there is a multitude of information and misinformation out there that can make selecting pet products confusing. At E.M. Dodger's we believe that every pet is unique and that their needs are equally distinctive and special. We will ALWAYS take the time to listen to you, to learn about your pet, and to make product recommendations that are tailored to the specific needs of YOUR PET.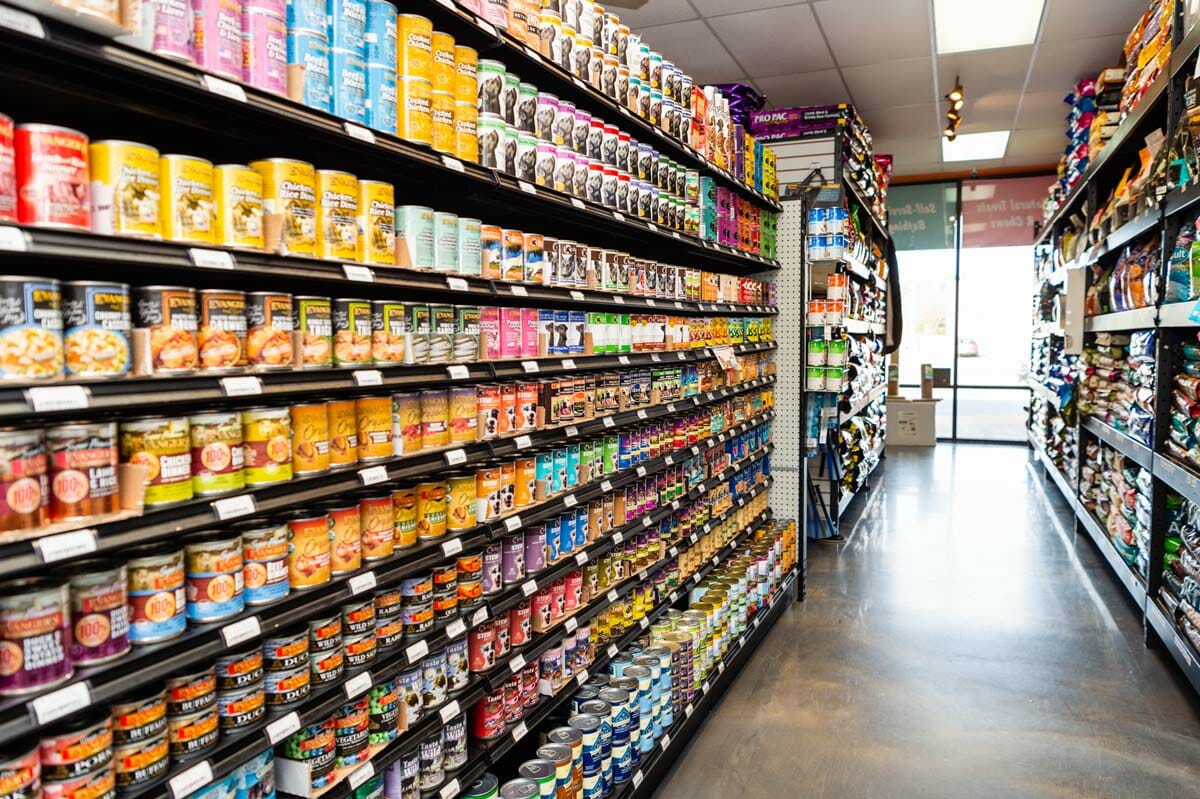 Remember, E.M. Dodger's isn't only for dogs and cats! You will also find everything you need for small animals, birds, fish, and reptiles. We are so proud to be a part of this community and look forward to serving you and your pets for many years to come!
Loyalty has it's rewards!
We offer a frequent buyer program on many of the brands we sell. We do all the tracking for you. Inquire with one of our staff for more information!
Venture
Fromm
Blue Buffalo
Pro Pac
Instinct
Wellness
Under the Sun
Fussie Cat
Evangers
Daves
Merrick
Against the Grain
Tiki Cat
Grandma Lucys
Stella & Chewy's
Earthborn
Acana
Orijen
Verus
Natural Balance
Zignature
First Mate
Wholesomes Sportmix
Taste of the Wild
Nutrisource
WeRuvA
Oxbow
Marshalls
Kaytee
VitaPol
Tetra
API
Marina
Dr. Marty's
ZooMed
Zupreme
Tropical Carnival
Kaylor of Colorado
Advantage II
K9 Advantix II
Seresto
Petlock Max
Wondercide
NaturVet
Nupro
Zymox
Intersand
Cat's Pride
Nature's Miracle
Dr. Elseys
World's Best
Naturally Fresh
BoxieCat
Earth Animal
Barkworthies
Vital Essentials
Furminator
Conair
EarthBath
Skout's Honor
Four Paws WeeWee Pads
Greenies
Tropiclean
Nylabone
Benebone
ProDen
PetSafe
Whimzies
Fruitables
Primal
Answers
Tuckers
K9 Kravings
Fresh Pet Nature's Fresh
Kurgo
Coastal
Alcott
Petmate
Conair Pet
Under the Weather
Kong
Mammoth
GoDog
Hyperpet / Petlogix
Tuffy
Hero
Purebites
This & That Canine
Bocce's
Simple Solutions
Ethical Pet
Canada Pooch
K & H
Thunderworks
Tall Tails
Yesterday's News
Elanco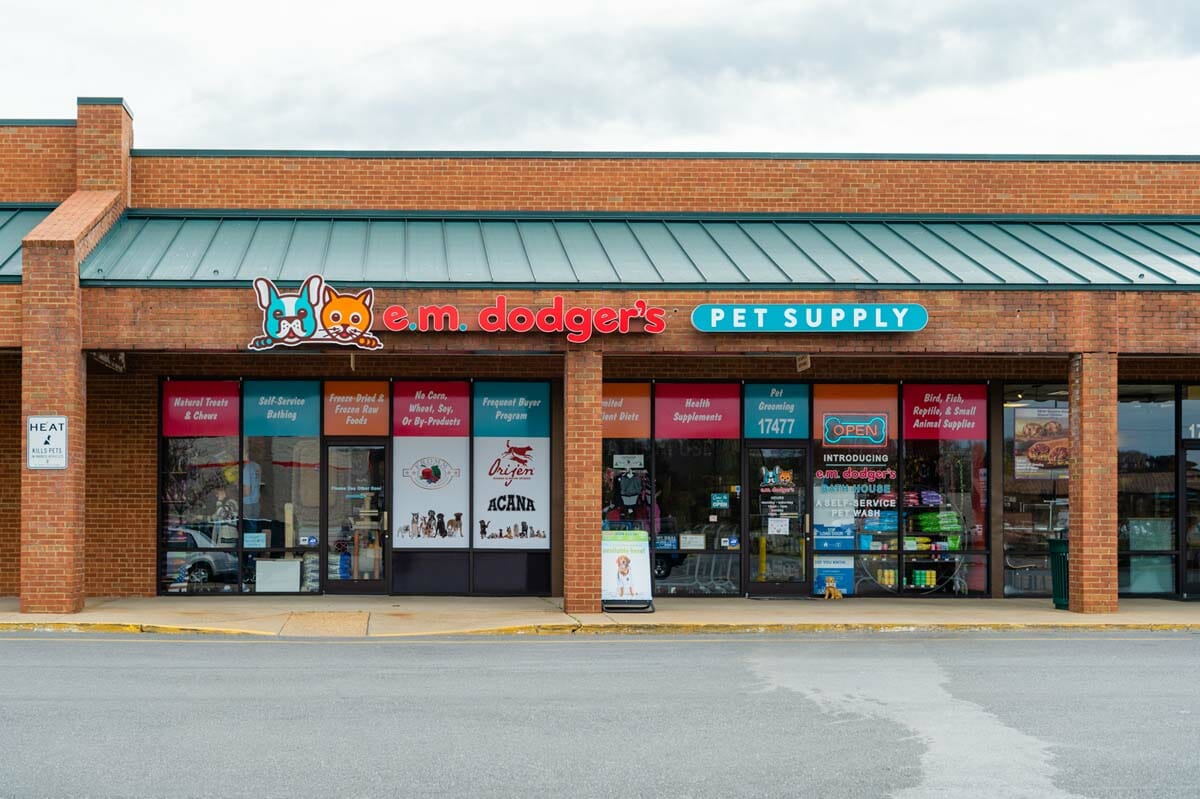 Located In Ruther Glen, VA
E.M. Dodger's Pet Supply & Bath House is located in the Shops at Ladysmith (Food Lion shopping center) in Ruther Glen, VA. We are open 7 days a week and we look forward to serving you!
E.M. Dodger's Pet Supply & Bath House
17477 Jefferson Davis Hwy
Ruther Glen, VA 22546
(804) 589-2911
E.M. Dodger's Pet Supply & Bath House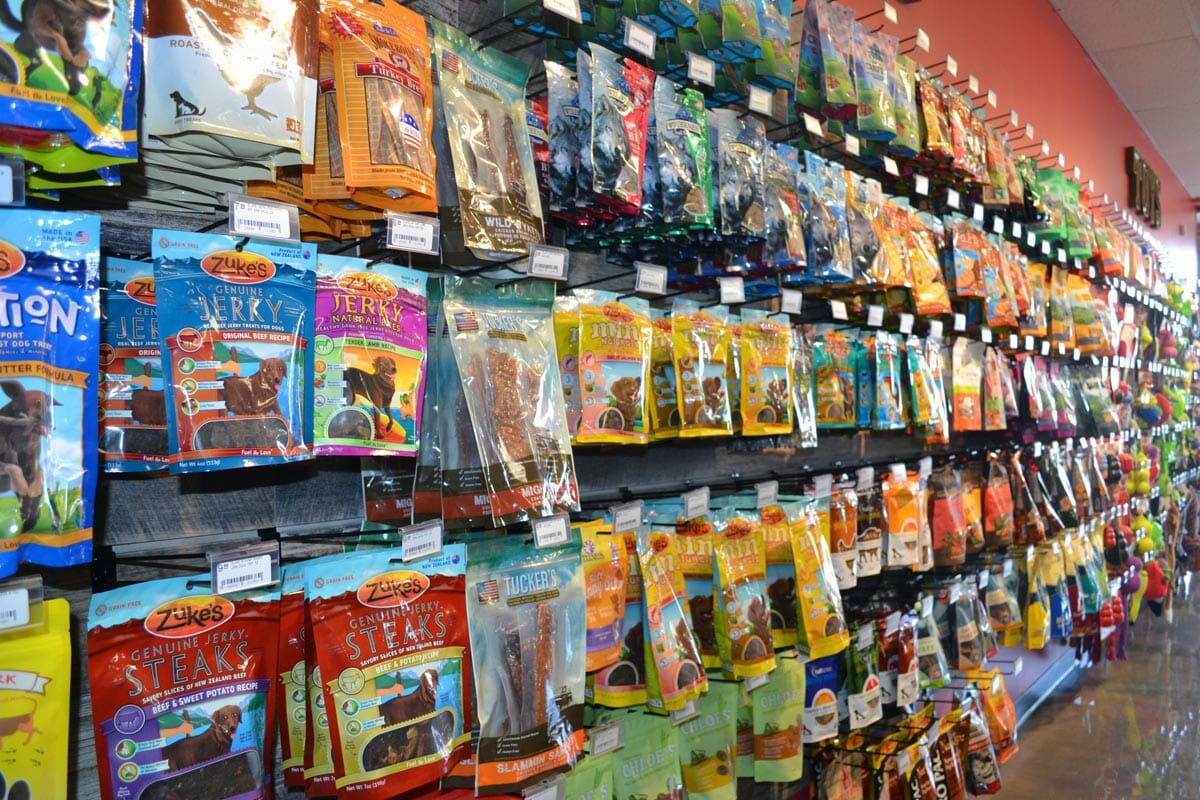 Looking For More?
E.M. Dodger's carries a full line of pet supplies from brands you and your pets love. Looking for something specific? Call us or stop by our store and we'll help you get exactly what you need!