CHECK THE CURRENT SPECIALS
E.M. Dodger's Pet Supply & Bath House has been serving Caroline County, VA and the surrounding area since 2015. Our holistic approach to your pet's well-being encompasses diet, supplements, exercise, play, and grooming. The dog and cat foods we sell contain a wide variety of high quality meats paired with whole grains, vegetables, fruits, and vitamins/minerals. Our foods are all made in the USA and Canada, and they never contain ingredients from China or cheap fillers like corn, wheat, soy, or by-products.
In addition to pet foods and supplies, we offer self-service pet bathing and full-service pet grooming. Our groomers will use their extensive training and expertise to provide a positive and peaceful experience for your pet. Your pet's safety is our primary concern as we work to make them look and smell amazing!
Remember, E.M. Dodger's Pet Supply & Bath House isn't only for dogs and cats! You will also find everything you need for small animals, birds, fish, and reptiles. We are so proud to be a part of this community and look forward to serving you and your pets for many years to come!
What We Sell
Dog and Cat Food
Treats and Chews
Flea & Tick Preventative
Toys
Collars and Leashes
Beds and Crates
Litter and Accessories
Health and Wellness
Grooming Supplies
Cleanup/Potty Supplies
Frozen/Dehydrated Raw
Baked Goods and Pastries
Electronic Devices
Apparel
Travel and Outdoor Gear
Cat Scratchers/Towers
Bird Supplies
Fish Supplies
Reptile Supplies
Small Animal Supplies
E.M. Dodger's Pet Supply & Bath House carries a wide range of brands for dogs, cats, birds, fish, reptiles and small animals. We believe our selection represents the best products available on the market today. Of course, we stay on top of all the new stuff too!
Location & Hours
E.M. Dodger's Pet Supply & Bath House is located on Route 1 in the Ladysmith Food Lion shopping center. We're open 7 days a week.
Monday – Saturday
10 am – 7 pm
Sunday
12–5 pm
Your leashed pets are welcome in E.M. Dodger's!
E.M. Dodger's Pet Supply & Bath House
17477 Jefferson Davis Hwy, Ruther Glen, VA 22546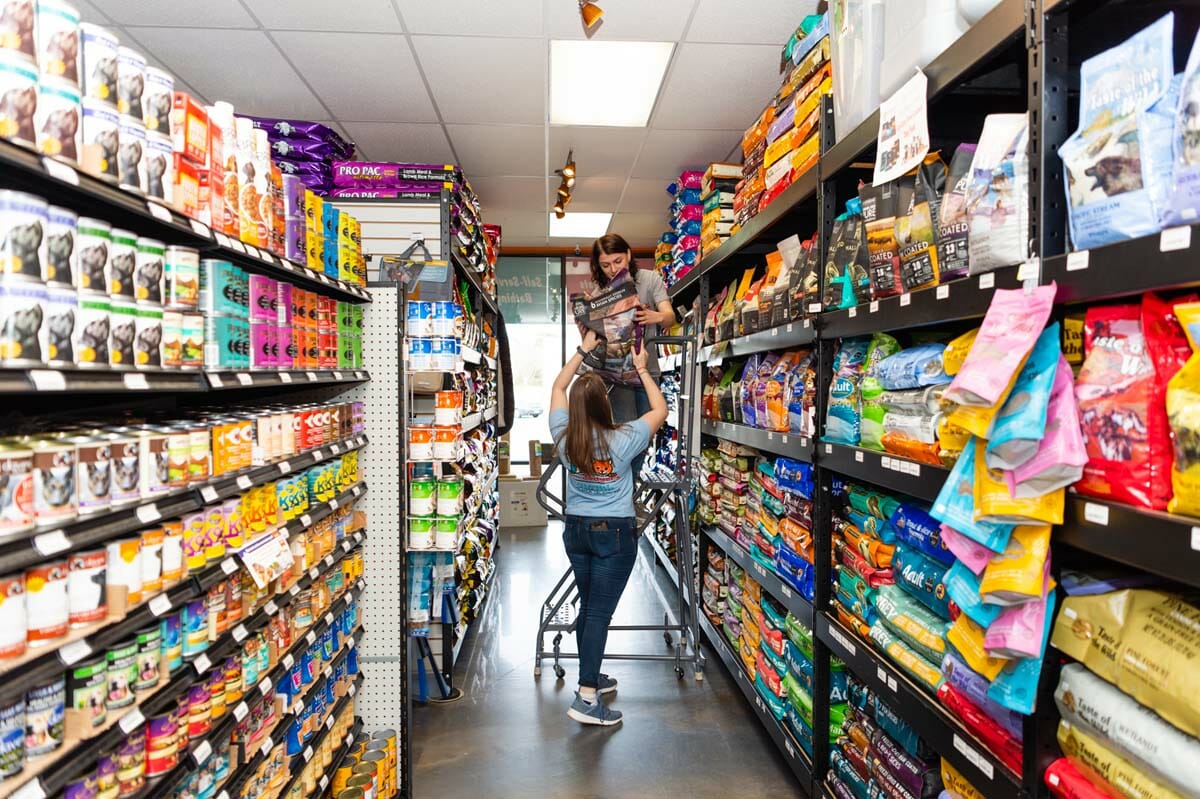 Looking For More?
E.M. Dodger's carries a full line of pet supplies from brands you and your pets love. Looking for something specific? Call us or stop by our store and we'll help you get exactly what you need!