Available Online!
The majority of our products are available for purchase online! View our products, add to your cart, and pay without ever leaving your home. You can take advantage of our FREE Parking Lot Pickup option or we'll deliver within a 12 mile radius from our store! Delivery is $5 or FREE on all orders of $75 or more!
Have a question, looking for something in particular, or simply need more information? Give us a call and we'll be happy to help. You can also reach us by email and connect with us on social media. We look forward to being in touch with you!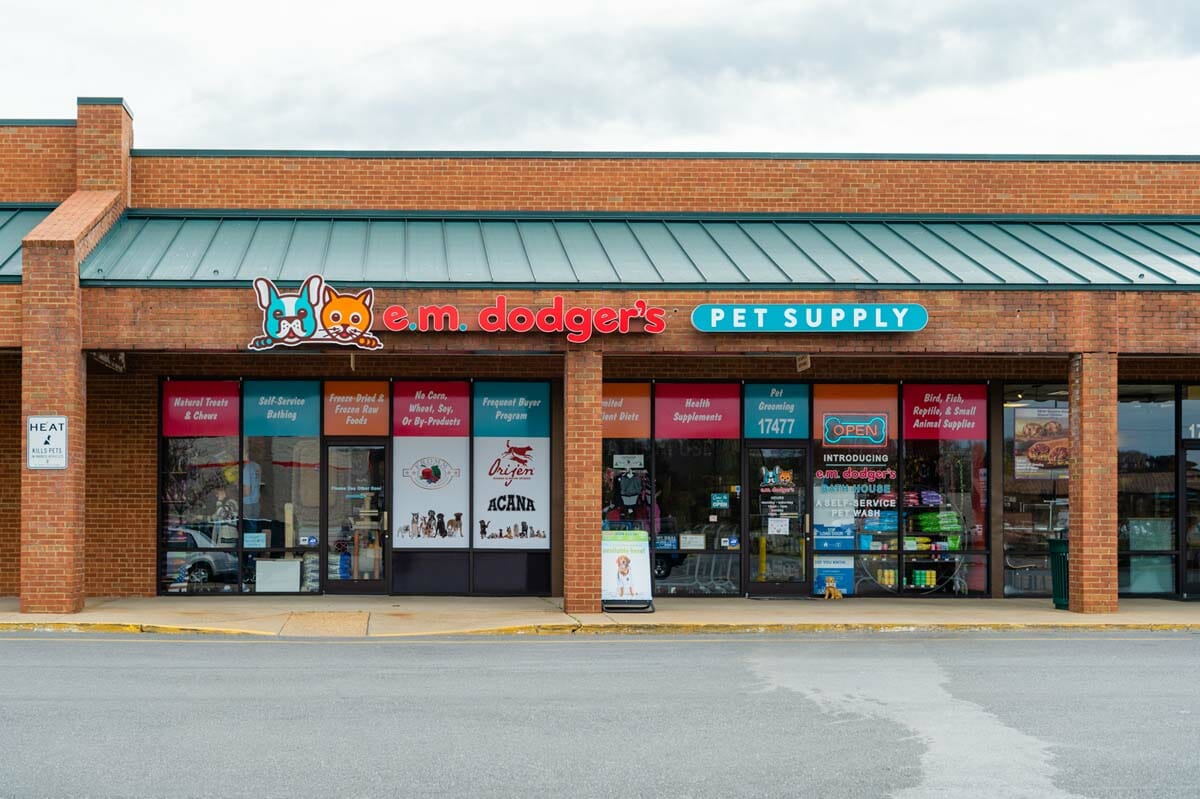 Located In Ruther Glen, VA
E.M. Dodger's Pet Supply & Bath House is located in the Shops at Ladysmith (Food Lion shopping center) in Ruther Glen, VA. We are open 7 days a week and we look forward to serving you!
E.M. Dodger's Pet Supply & Bath House
17477 Jefferson Davis Hwy
Ruther Glen, VA 22546
(804) 589-2911
E.M. Dodger's Pet Supply & Bath House
Email Us
Need to send detailed information about an inquiry by email, or have a question that might require a few hours for a response? Use the form below and we'll get back to you usually within the same business day.
Social Media
You can also link up with us on Facebook, Twitter, and Instagram using the links below!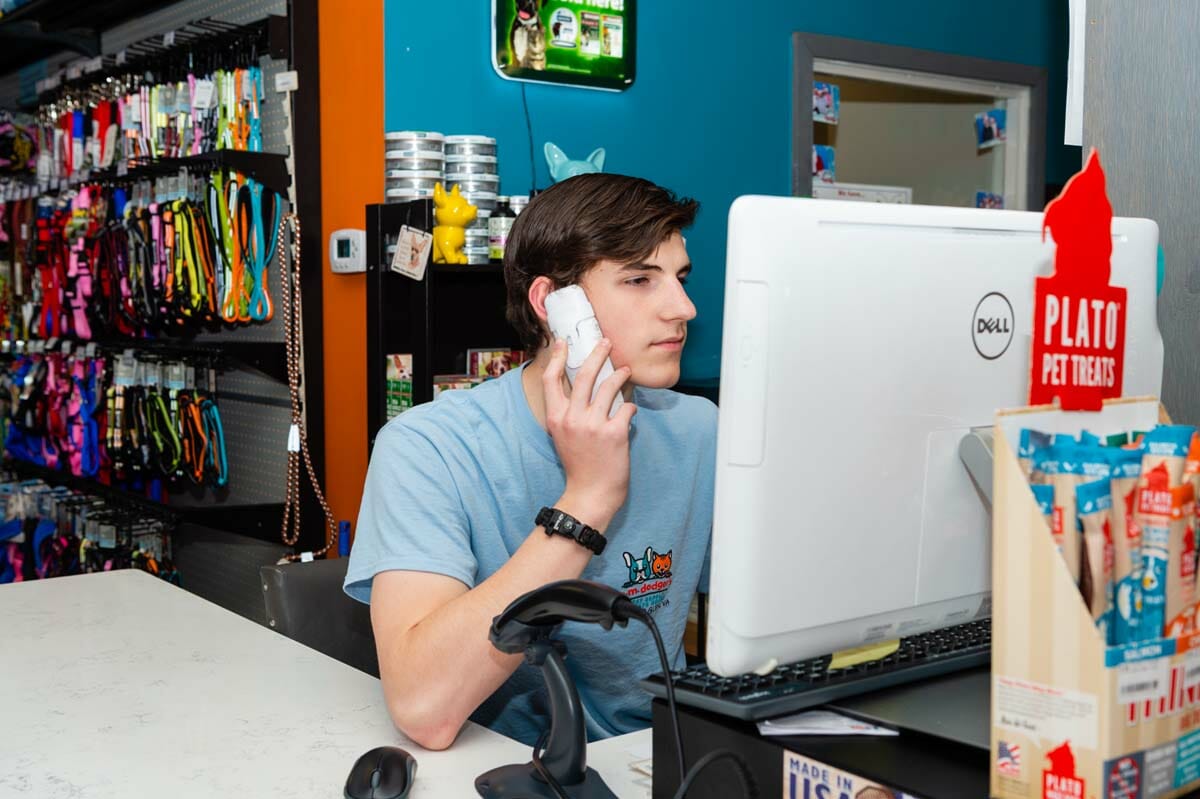 Looking For More?
E.M. Dodger's carries a full line of pet supplies from brands you and your pets love. Looking for something specific? Call us or stop by our store and we'll help you get exactly what you need!