E.M. Dodger's Pet Supply & Bath House opened in December 2015 and is owned by animal lover, Greg Dadd.
The shop is named after Greg's adorable French bulldogs, Emma and Dodger. Greg became interested in pet food and supplements when Dodger was diagnosed with a hereditary disease known as IVDD (Intervertebral Disc Disease) at just 4 years of age. Years of research and home trials of pet products followed. Although surgery and various other treatments never restored Dodger's mobility, Dodger just celebrated his 14th birthday! Sadly, Emma passed away in 2021 at age 14. Greg credits their longevity and health to the high quality foods and supplements that have become part of their daily routine.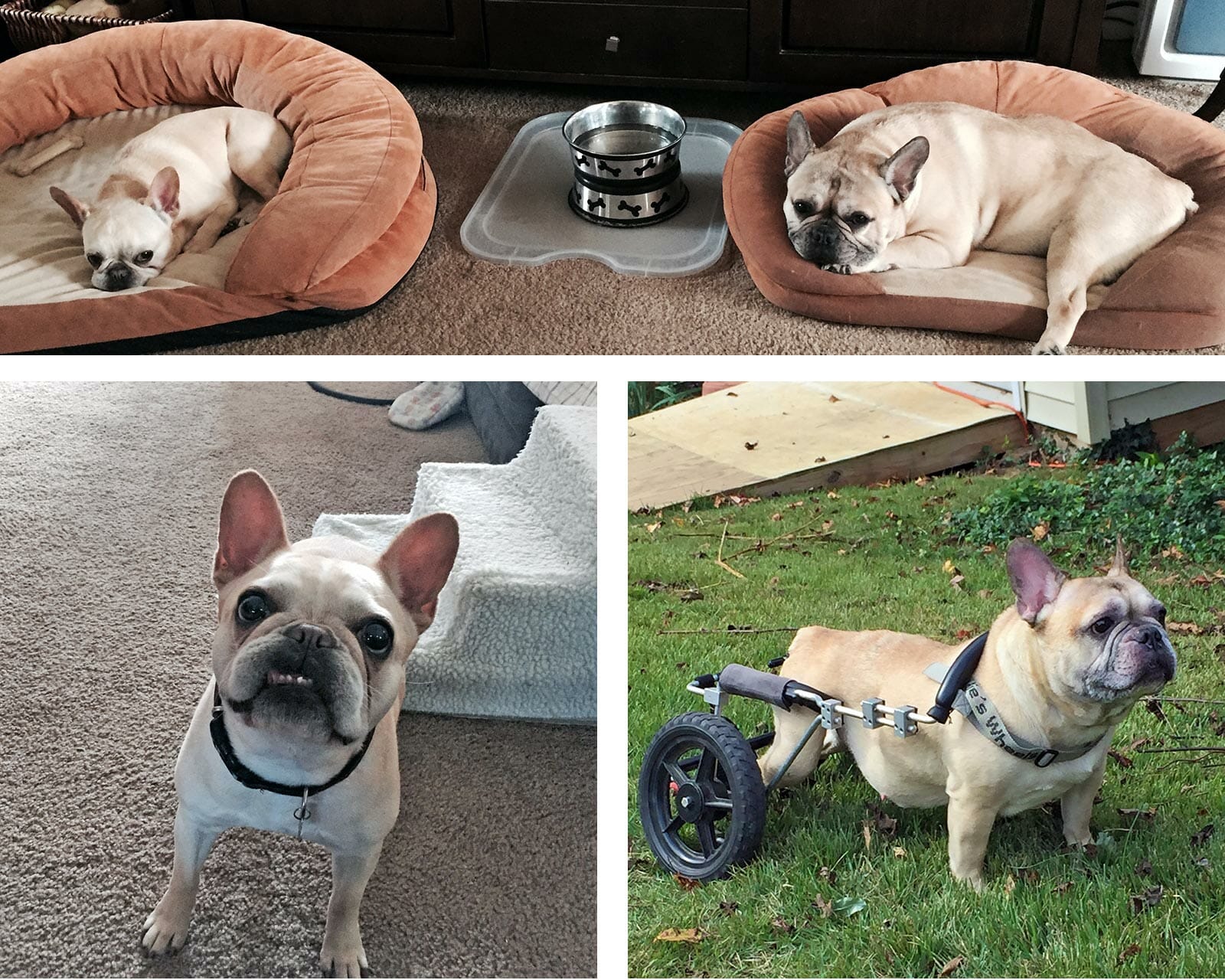 When Greg moved to Caroline County and saw that there was no convenient place to purchase the food and supplies that he knew and trusted, the idea to open E.M. Dodger's was born. Since opening our doors, E.M. Dodger's has steadily expanded its offerings to include supplies for all species of pets, as well as self-service pet bathing and full-service grooming.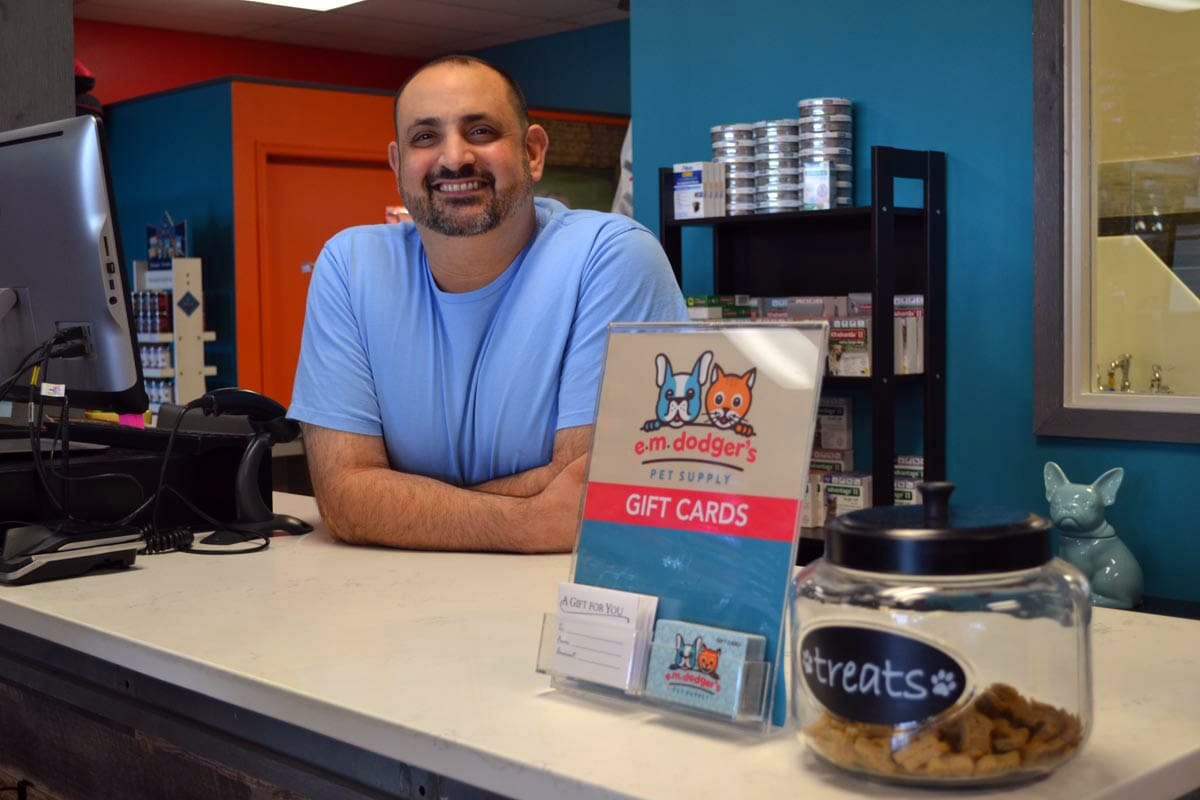 Everything that E.M Dodger's sells has been carefully selected and trialed by Greg and his staff. We stay current on changing product trends, new innovations, and product recalls so that our customers don't have to. The shop has become a meeting place for pet lovers to talk about their victories and challenges, socialize their new puppies, and get advice on all facets of their pets' lives. Getting to know the humans and pets of this community has been the greatest part of all!
If you're in Caroline County, Virginia, we look forward to seeing you at E.M. Dodger's!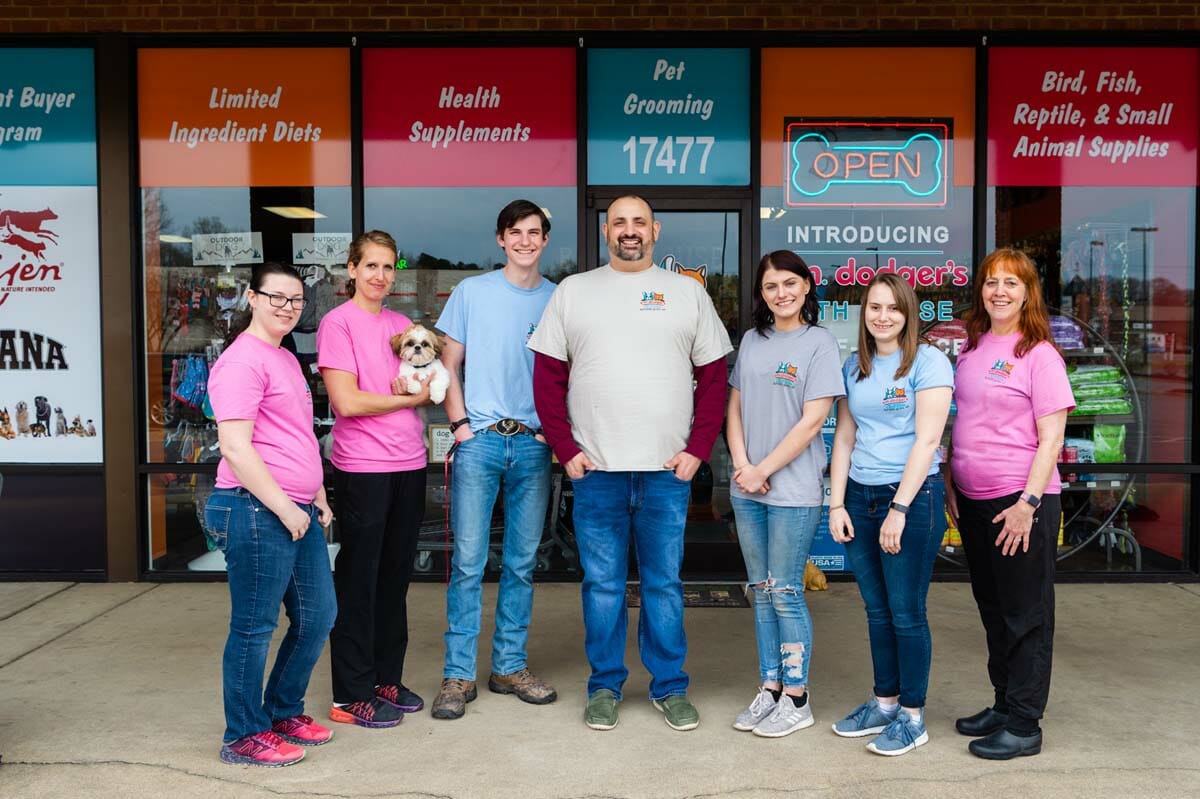 Located In Ruther Glen, VA
E.M. Dodger's Pet Supply & Bath House is located in the Shops at Ladysmith (Food Lion shopping center) in Ruther Glen, VA. We are open 7 days a week and we look forward to serving you!
E.M. Dodger's Pet Supply & Bath House
17477 Jefferson Davis Hwy
Ruther Glen, VA 22546
(804) 589-2911
E.M. Dodger's Pet Supply & Bath House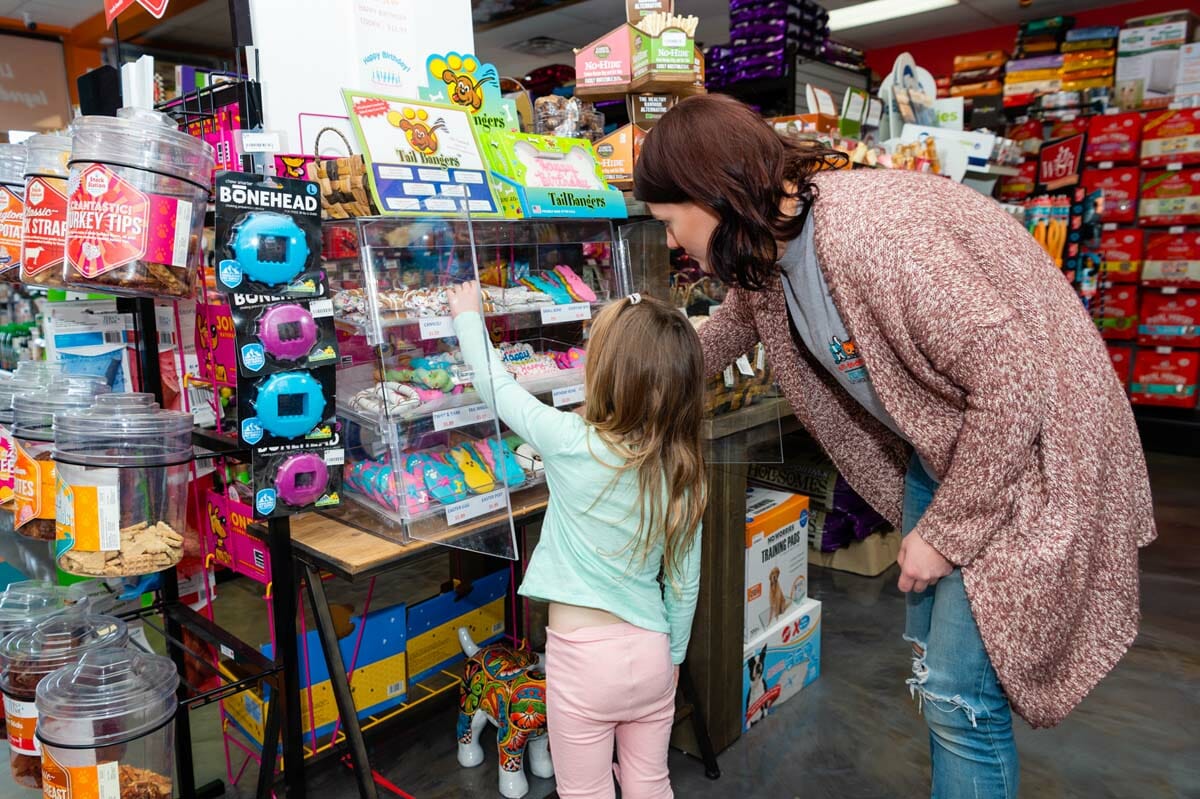 Looking For More?
E.M. Dodger's carries a full line of pet supplies from brands you and your pets love. Looking for something specific? Call us or stop by our store and we'll help you get exactly what you need!